(CORONA VIRUS UPDATE: WE ARE AN ESSENTIAL BUSINESS, AND WE'RE OPEN TO SERVE YOUR NEEDS THROUGH THESE TROUBLING TIMES. NOTHING IS SAFER THAN A SELF CONTAINED MOTORHOME AND TRAVEL TRAILER.)
(SPECIALISTS IN THE DELIVERIES OF TRAILERS, 5TH WHEELS AND MOTORHOMES TO THE
SANTA FE EQUINE SHOW
,
THE ALBUQUERQUE INTERNATIONAL BALLOON FESTIVAL
, AND
THE SUMMER SOLSTICE
NEAR ESPANOLA, N.M.)
For more than forty years,
RV STEWART RENTALS
has specialized in the rental of privately owned motor homes and trailers in
New Mexico, Arizona, Texas and Oregon.
We are also expanding to other locations throughout the United States. If you need a recreational vehicle but don't want to invest in one,
RV STEWART RENTALS
can find a privately owned motor home or trailer for you.
ATTENTION ALL RV OWNERS AND FUTURE PURCHASERS!

(It's That Time of Year for Our Need for Additional Units)
If you need help in offsetting the cost of maintaining your recreational vehicle including payments, then our special 40-year-old designed RV Owners Rental Program can be a valuable asset for you. Click here for more details. We are presently looking for all types of RVs new or used in good condition: (MOTORHOMES – Diesel Pushers, all sizes; Class As, Cs, Bs and self-contained vans; TRAILERS – all sizes, pull behinds, 5th wheels, slide-in campers including the pickups that carry them in their beds; custom and passenger vans; toy haulers; flat beds).
Here are just some of our many available units. For additional information or a price quote, our phone numbers and e-mail address are listed at the bottom of this page.
Note: Many of our motorhomes have optional satellite service availability.
(For interior view, click the pics below)
(Click on the pic for description and interior shots)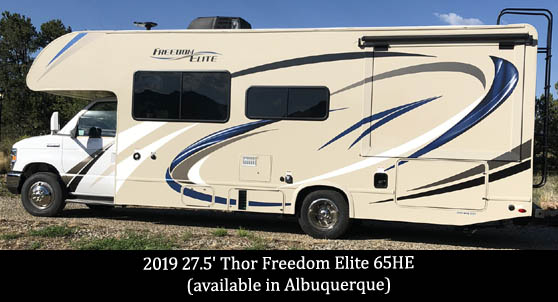 TRAVEL TRAILER
(Click on the pic for description and interior shots)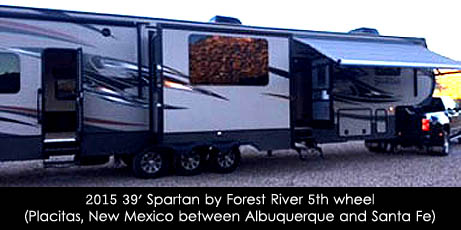 Pull Trailers 26' or Less
WE ACCEPT CREDIT/DEBIT CARDS!
For PayPal Payments
Airport Delivery Available
No Hidden Charges - After Hour and Weekend Deliveries